Looking for the perfect queer halloween parties in Munich for you and your best ghoulfriends?
Classic Halloween happenings, costume contest and even a bit of drag for the scream queens. Our list below is sure to hold just the horrifyingly fun event for you and all your boo-s.
Pink Heaven Halloween
Munich ladies, this is the ultimate Halloween happening for you!
Pink Heaven Events is hosting the largest lesbian Halloween party in Munich this year complete with an amazing DJ, streaming party and a multitude of goodies more. So get your costume ready and grab your ticket!
When: October 27, 2023 // 10p.m to 5a.m
Where: Oberangertheater
Cost: 15€ // Grab your tickets online here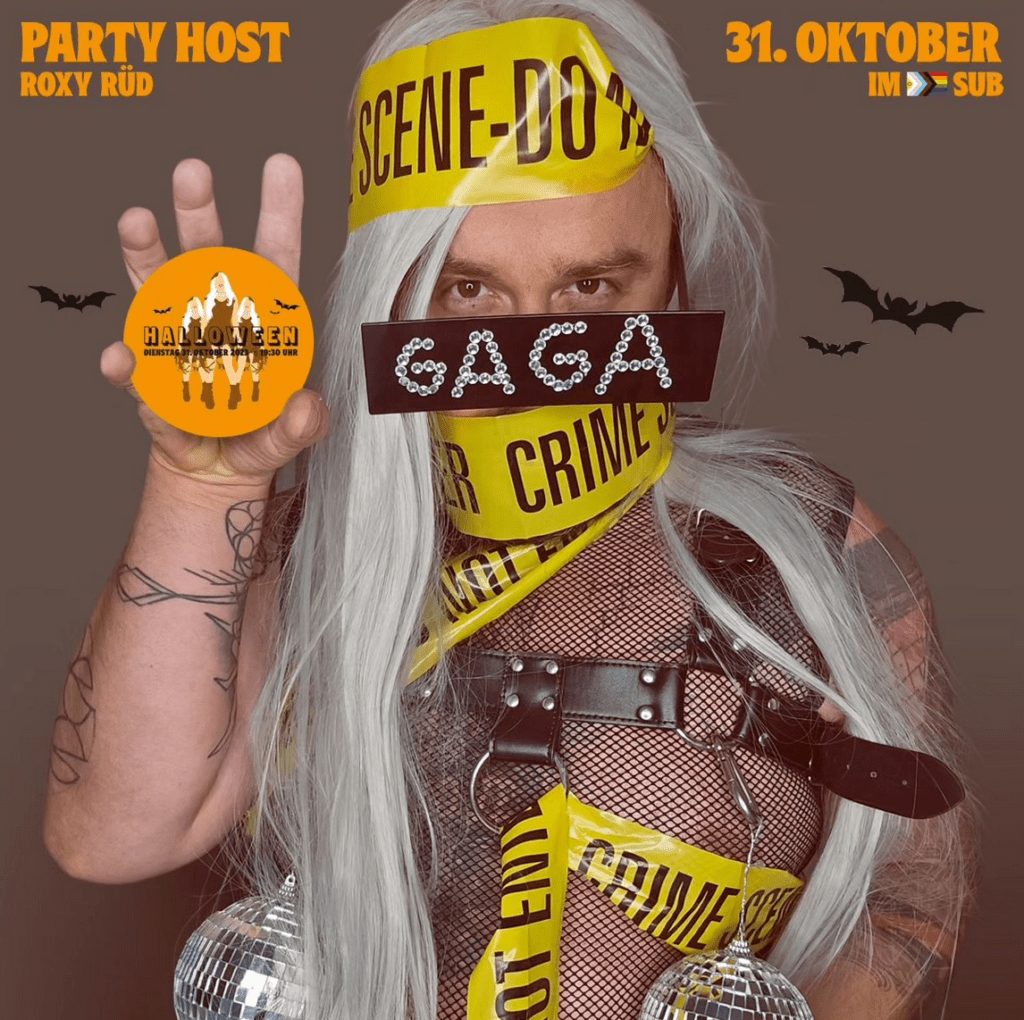 Come join this spooktacular costume contest party in Sub!
Hosted by Roy Rüd and Lady Gaga themed, this is one Halloween event that'll have all the little monsters putting their paws up.
When: October 31, 2023 // 7:30p.m to late
Where: Sub
Cost: Free Admission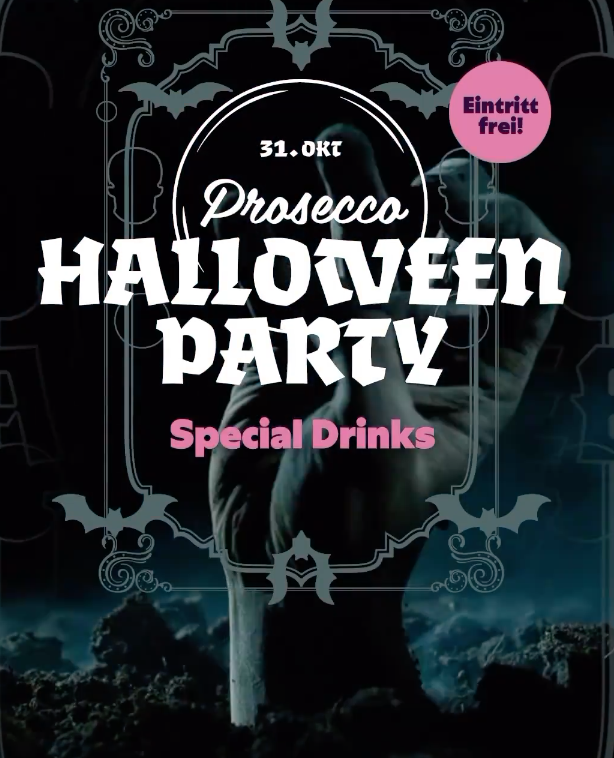 Enter if you dare..this creepy halloween bash!
With free entry from 8p.m to 10p.m, great DJ's, performances (shout out Barbie Q!), drink specials and even an extra special costume contest with 3 fantastic award options!…plus all costume contest nominees get to drink free for the rest of the night…
When: October 31, 2023 // 8p.m to late
Where: Prosecco Bar
Cost: Free Admission from 8p.m-10p.m
Don't miss your chance to be a part of the biggest Halloween Party for Gay & Friends, where Portugal and Germany come together to create a night filled with magic, music, and unforgettable memories

With party highlights like the international DJ line up, three floors of fun (including even a dark room), free makeup artists and so much more!
When: October 28, 2023// Starting at 11 p.m to late
Where: G3 Club Lounge // Werksviertal
Cost: 12€ early bird, 15€ regular & 18€ at event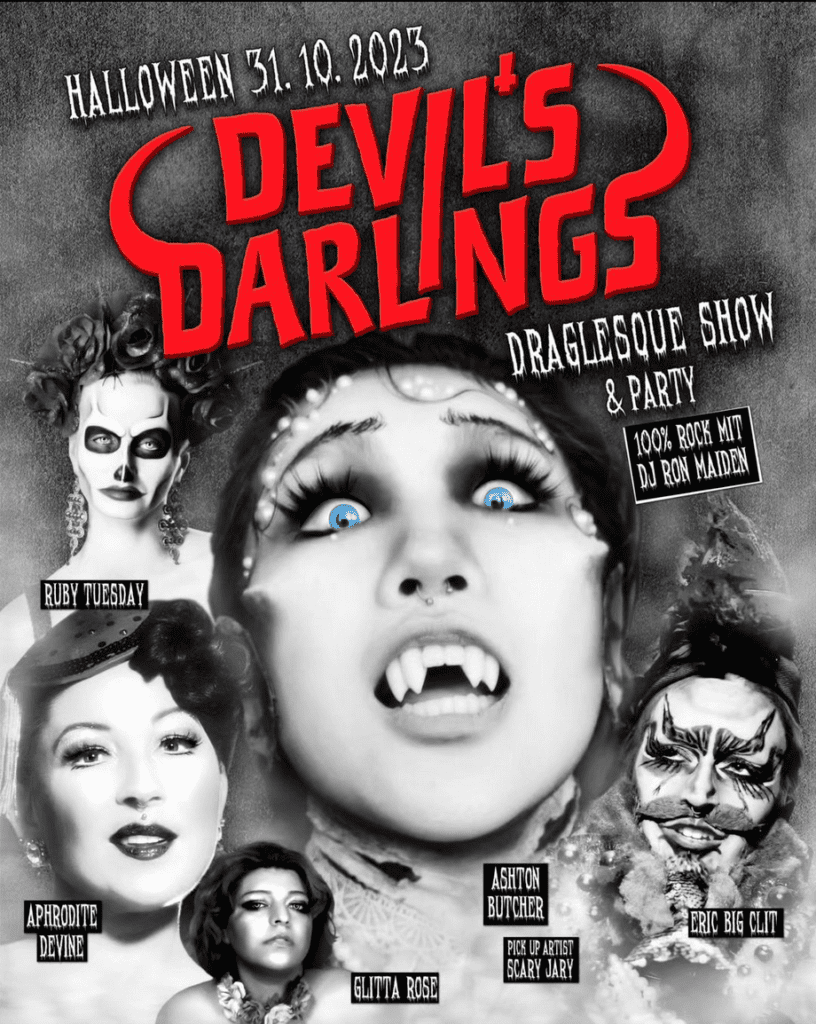 Who says Halloween needs to only be scary? Substanz Club and their saucy star studded program begs to differ.
For fans of drag queens and kings, burlesque and undead strippers, The Devil's Darlings Draglesque is the terribly terrific top choice.
When: October 31,2023 // Entry is at 7p.m & the show begins at 8p.m
Where: Substanz
Cost: 22-26€ // Tickets can be bought here
WIGZ Halloween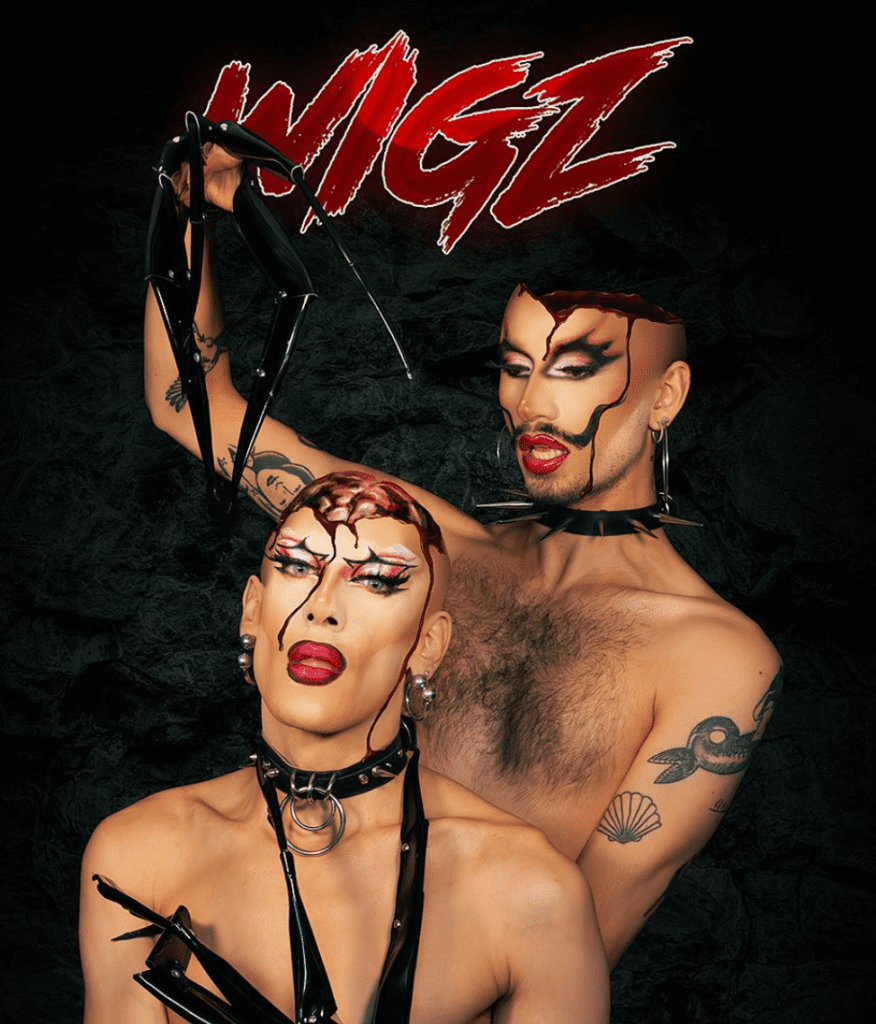 Munich's spookiest drag duo Janisha Jones and Pasta Parisa are back from their summer hiatus with another edition of the "Wigz" events at Milla!
This Halloween special ill be filled with all the top tier talent, both local and international stars. And make sure to wear your best Halloween look because there's a collection of cool prizes that are waiting to be won…
When: October 31, 2023 // Opens at 8p.m, show starts at 9p.m
Where: Milla Club
Cost: 20,80€ // grab your ticket online here!
The Queer Latinween Edition
What's better than an extended Halloween season? A queer latin Halloween party!
Enjoy this big Halloween blast minus the typical day after Halloween 'tanzverbot', meaning this wild party has alll the time it wants to get even wilder through the night.
When: November 3, 2023 // Starts at 11p.m
Where: G3 Club & Lounge
Cost: 9€ // grab your tickets online here
Looking For Other Queer Halloween Parties In Munich?
Have a look at our event calendar!